Design /
Build Services
With a combined experience of well over 500 years, let our team assist in your building project including truss engineering, truss design, estimating, skilled carpentry and project management.
Our state-of-the-art facility is complimented with trained designers, quality craftsmen, and seasoned project managers. It is this experienced team that brings quality, service, and commitment to every job.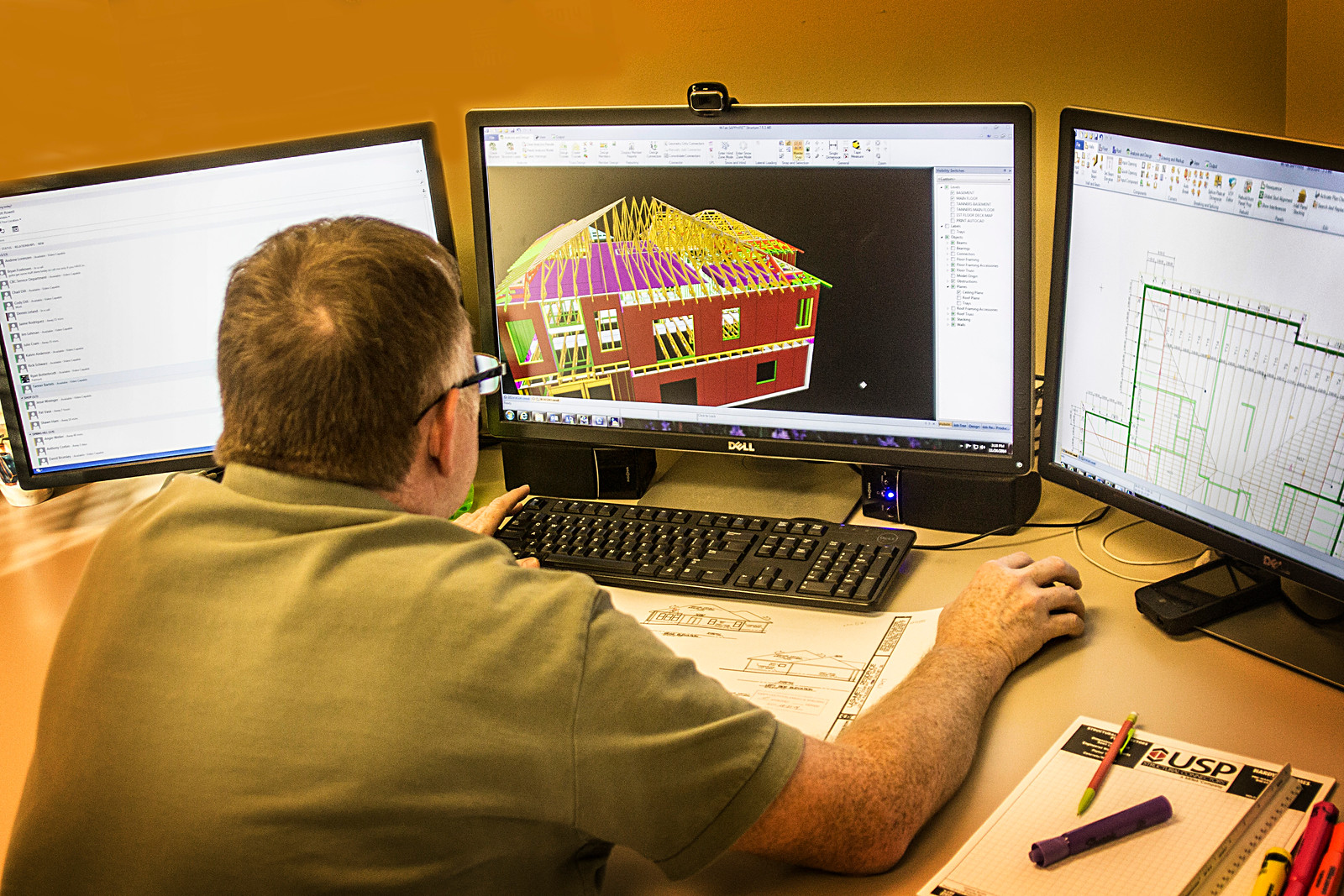 Design and Estimating
Mitek Sapphire is a software suite built exclusively for component manufacturers.  It is capable of designing wall panels, floor and roof trusses in the same program which ensures the components fit together perfectly on the jobsite. It utilizes 3D modeling which aids in the accuracy of each design. Mitek Stucture delivers the most powerful structural modeling, editing and estimating available in the industry. At Christensen Building Components we utilize Mitek Vitural Plant & Mitek Shopnet to manage all of the production activities in the manufacturing process. This enables us to produce the highest quality trusses and wall panels with the efficiencies needed to meet our customers needs. 
Residential Account Management
When it comes to lumber and engineered wood products for construction projects, we use our network of suppliers to provide you with superior products that are structurally sound and financially practical from composite I-joists and laminated beams to our complex truss systems. Your account manager along with the expertise of our design team can tell you whether a structural component will work to your specifications, or we will offer suggestions on how to modify the component to make it work.
From concept to construction, Christensen prides itself on offering most everything required to build a new home, from the foundation to the finishing trim. Our superior service also reinforces our pro-builders reputation among homebuyers.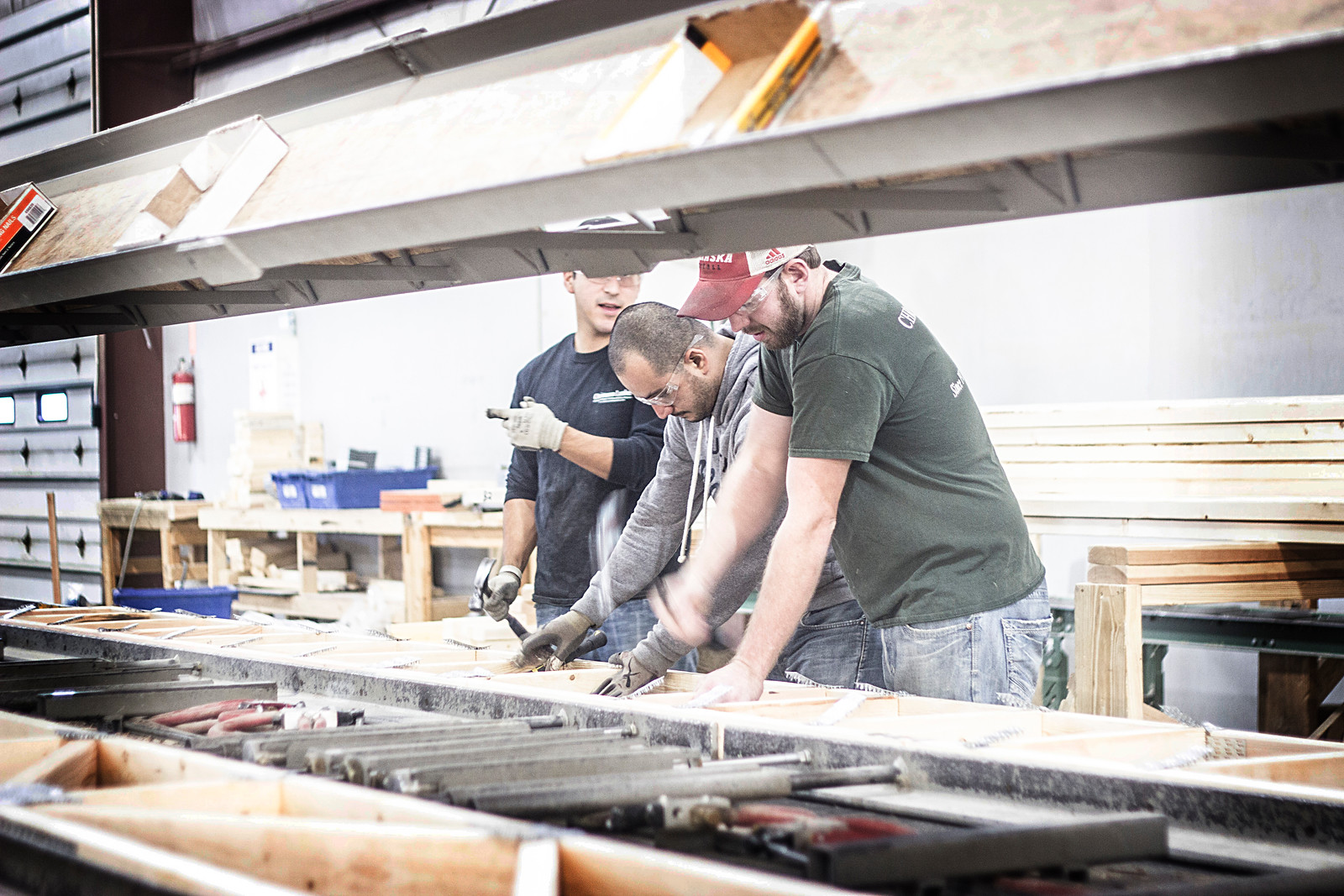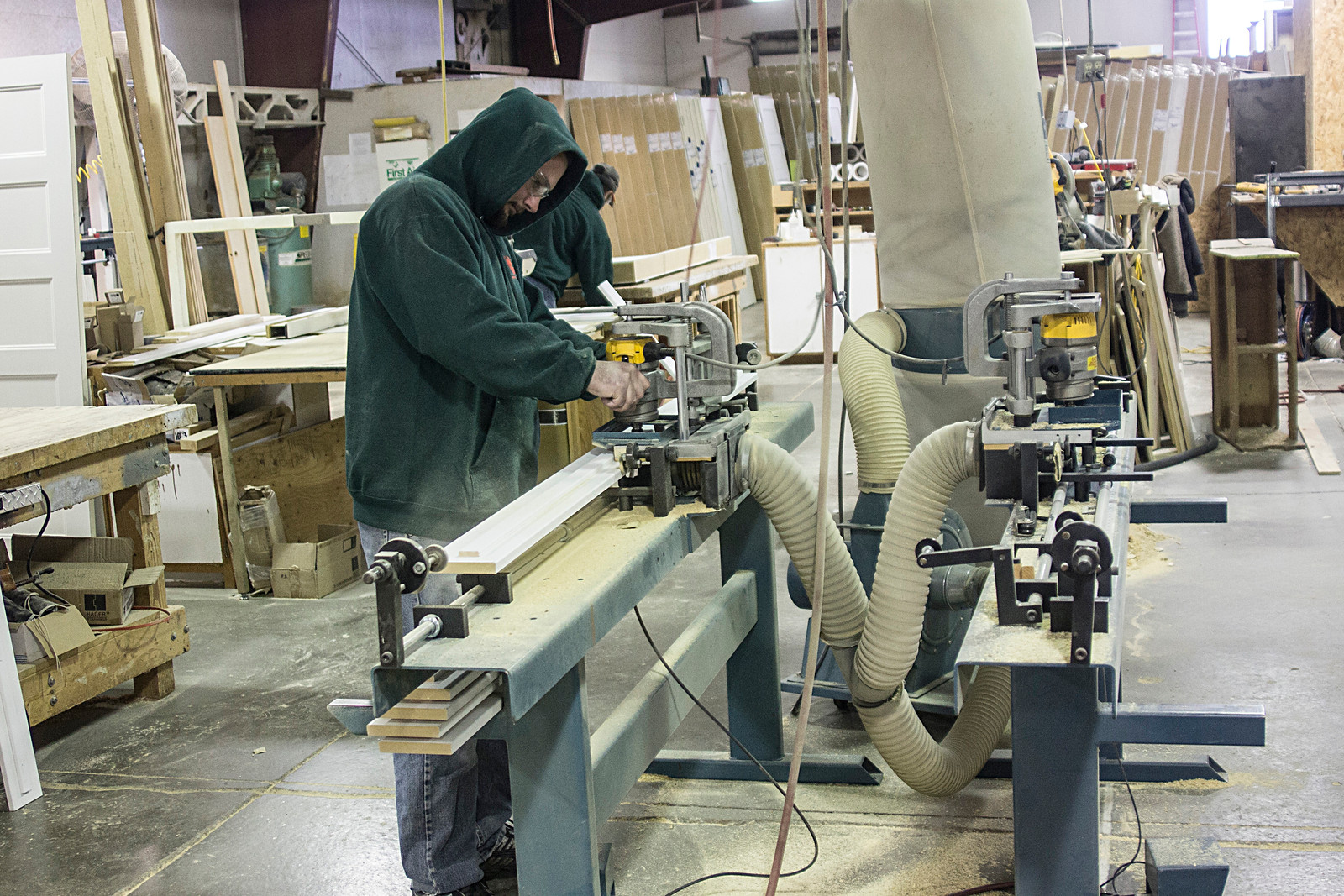 Uniquely Crafted Millwork
We believe every detail is as important as the next, and we go to great lengths to ensure that our products meet the highest quality standards.  Our millwork facility has the capabilities to manufacture and assemble all types of custom doors, from simple interior pre-hung doors to complex exterior systems along with finishing trim and moulding.
Installation
Specifically for our commercial and residential professional builders, we offer installation services for new construction windows and exterior doors. We ensure installation meet the manufacturers standards.  All service installers have been trained and certified as Installation Masters.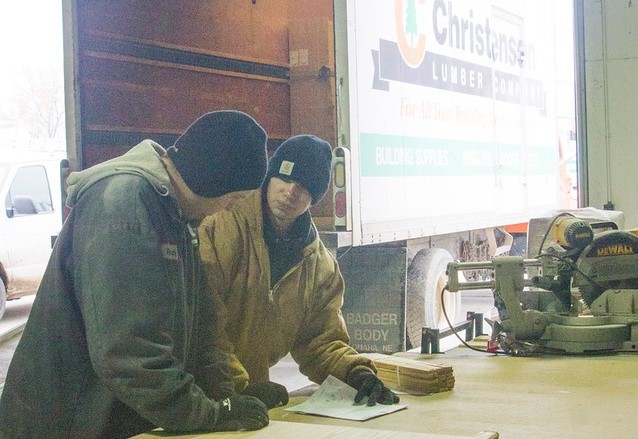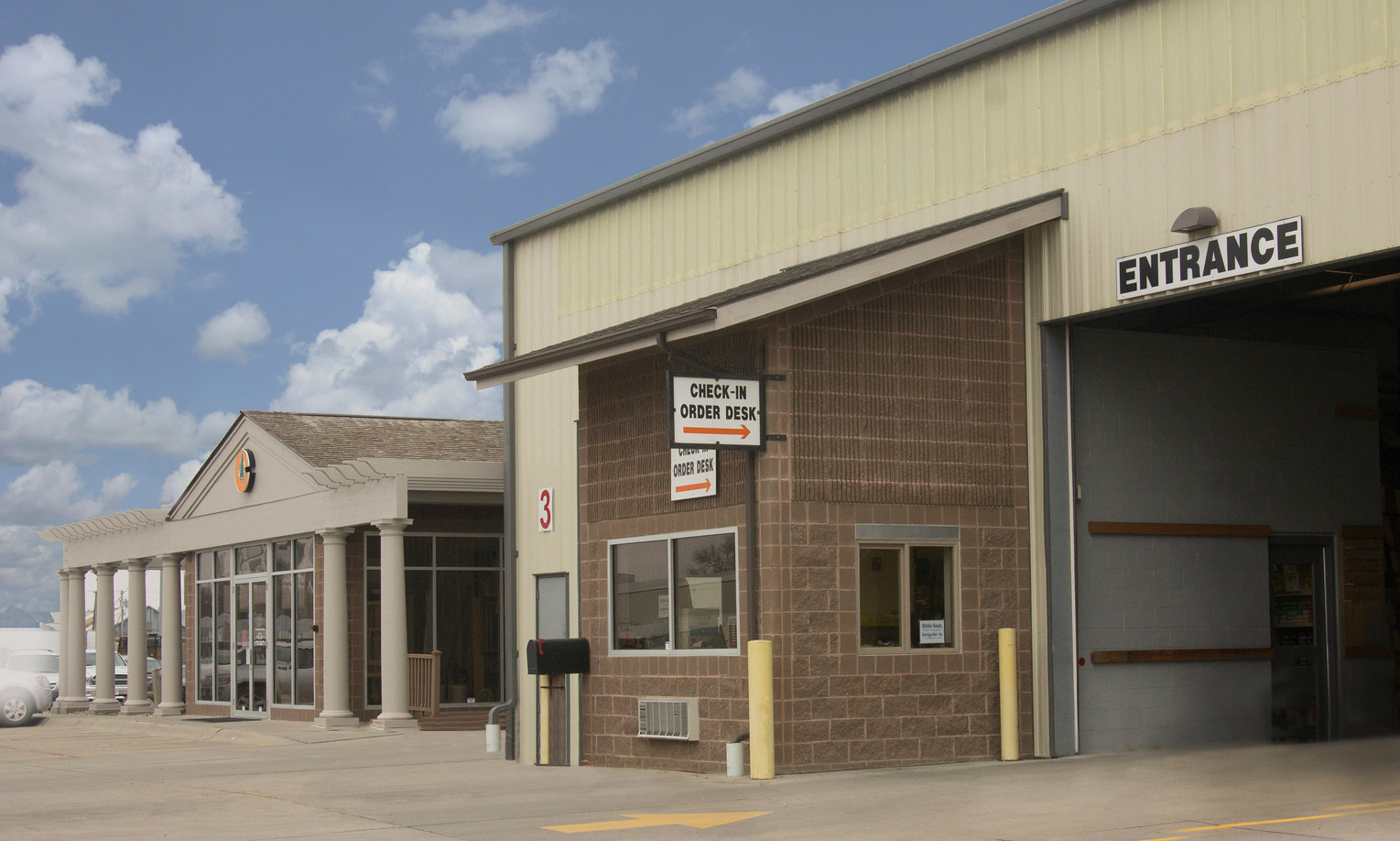 Drive Through Lumber Yard
Christensen Lumber is proud to be Fremont's locally owned and operated, full-service drive through lumber yard. Whether they're pros or independent contractors, our customers rave over the speed, convenience, and ease of loading materials out of the weather and never having to get out of their vehicle. Let our team pick, pack, and load your building material order at your convenience to increase efficiency.
Orderly Jobsites
Christensen Lumber drops a container off at each jobsite to store materials in an orderly fashion that is also easily accessible. This helps keep materials dry and at end of job, supplies are inventoried and remaining supplies are moved to next jobsite so builders are only reorder what they need to fill inventory gaps. The result is a more cost effective build that minimize material waste.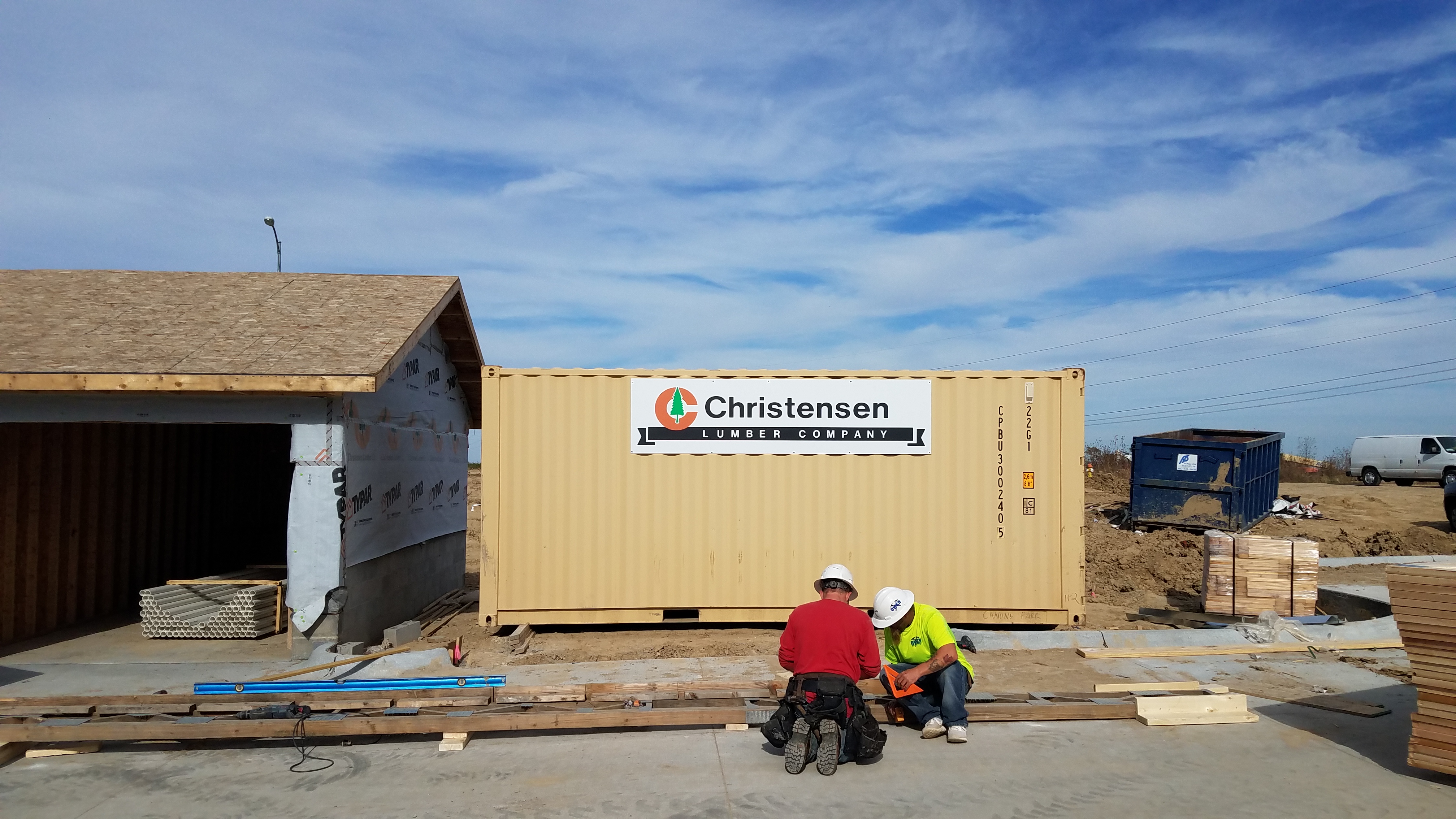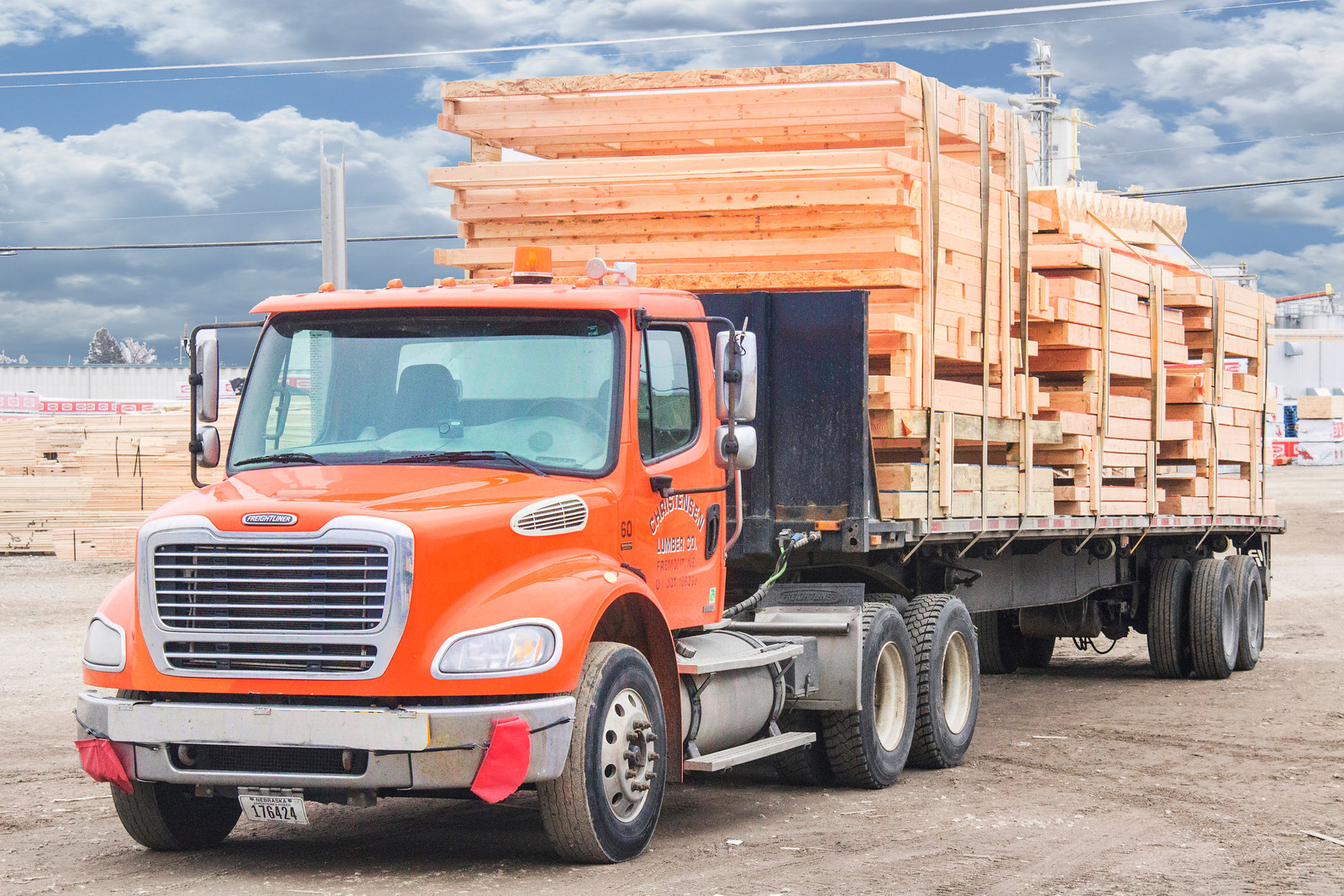 Delivery
At Christensen Lumber, part of our superior customer service is reliable delivery. We continually invest in our fleet to ensure products are delivered when and where they need to be. And you can't miss our orange trucks driving throughout the state of Nebraska and Iowa.  
Return Rates
Less than 3%. That is our return rate. The entire team at Christensen Lumber works together day-in and day-out to ensure our customers receive the products they ordered. After every job, we complete a postmortem to review what worked, what didn't work and how can we do it better. Every job is reviewed. We care not only about offering superior service, we also care about our customers bottom line. That is one of the many reasons our customers remain our customers.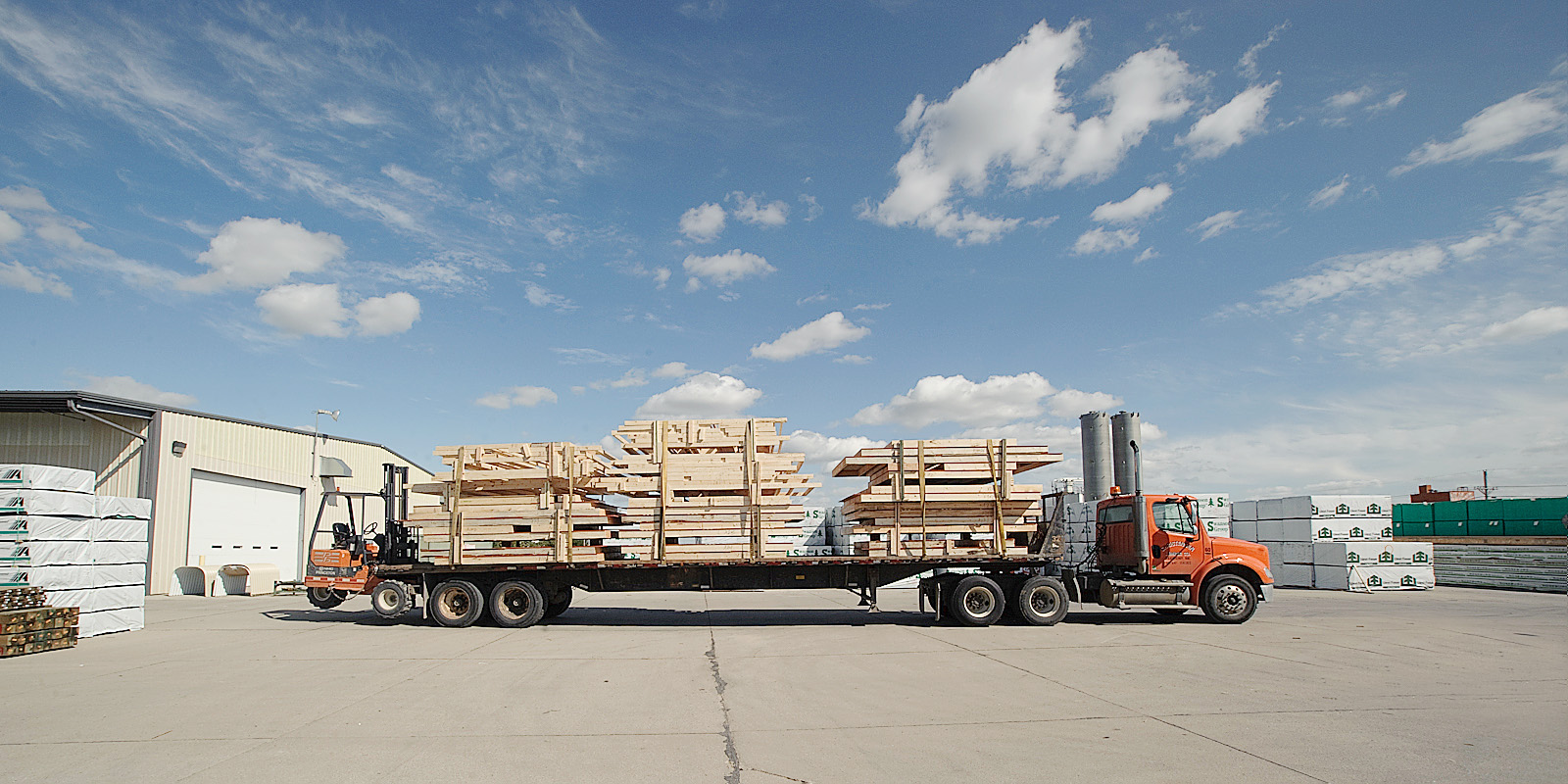 SERVICE IS OUR PRIORITY
Interested in learning more about all of the products and services we provide?