Our History
Alfred Christensen's journey building Christensen Lumber Company began on March 23, 1923. Alfred partnered with local homebuilder Robert Luehrs to buy a coal and lumber company, then known as Johnson & Cheney. It was housed in what would become Christensen's original building, built in 1885 just south of 1st Street on Main in Fremont, NE. Thus, the Luehrs-Christensen Lumber & Coal Company was established.
The location was ideal, as it was strategically located between the Burlington Northern and Union Pacific tracks — at the time, lumber and coal were delivered solely by train. The business adopted the slogan: "The Home of Marvelous Coal"
During the Great Depression, there was no demand for lumber, and therefore Luehrs-Christensen survived by selling coal from their local store. If the Depression years' challenges were not trying enough, most unfortunately, the lumber company's original building burned to the ground in 1931. Not to be discouraged, Luehrs-Christensen rebuilt the building we still operate in today, which has since undergone done major remodeling in 1952, 1972, and 1994.


A New Kind of Home
In 1936, the first new home to go up in Fremont since 1930 was built by Luehrs-Christensen. It was financed by President Roosevelt's new Federal Housing Administration and was a model home of a new design called the "Home of '36." Because of the connection to the President, groundbreaking for the house became a major in attraction in Fremont.
Visit by President Roosevelt in 1936
This video was recorded by Alfred Christensen in 1936 showing a visit to Fremont by President Roosevelt. At the beginning of the video, soldiers can be seen marching out of Christensen Lumber's historic building.
Lumber & Coal
In 1943, Luehrs sold his interests to Alfred Christensen and the company became known as Christensen Lumber & Coal. During World War II, Christensen Lumber relied on selling coal once again to survive, as lumber was strictly allotted for war efforts. Following the war, lumber returned and coal was dropped from the inventory. In 1954, the company name was changed for the final time to Christensen Lumber Company, and we have proudly operated as Fremont's hometown lumber and building materials provider ever since.
A Lasting Legacy
Following his military service, David Christensen, son of Alfred Christensen, became the second generation to enter the family business in 1955. During his college summers, he had worked for the U.S. Forest Service and planned to be a forester, but life had other plans. Fremont grew rapidly after WWII and the demand for building materials was high. The famed post-war baby boom meant lots of young families needed housing, which encouraged David to join forces with his father.
In 1969, with Alfred Christensen as president, Christensen Lumber Company was incorporated for a fee of $50. David and his father worked side by side until Alfred's death on November 26, 1976 at the age of 83. David Christensen served as president from 1962 to 1999 and retired in 2019, handing off operations to a third generation: his son, Tom Christensen.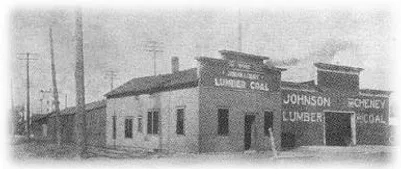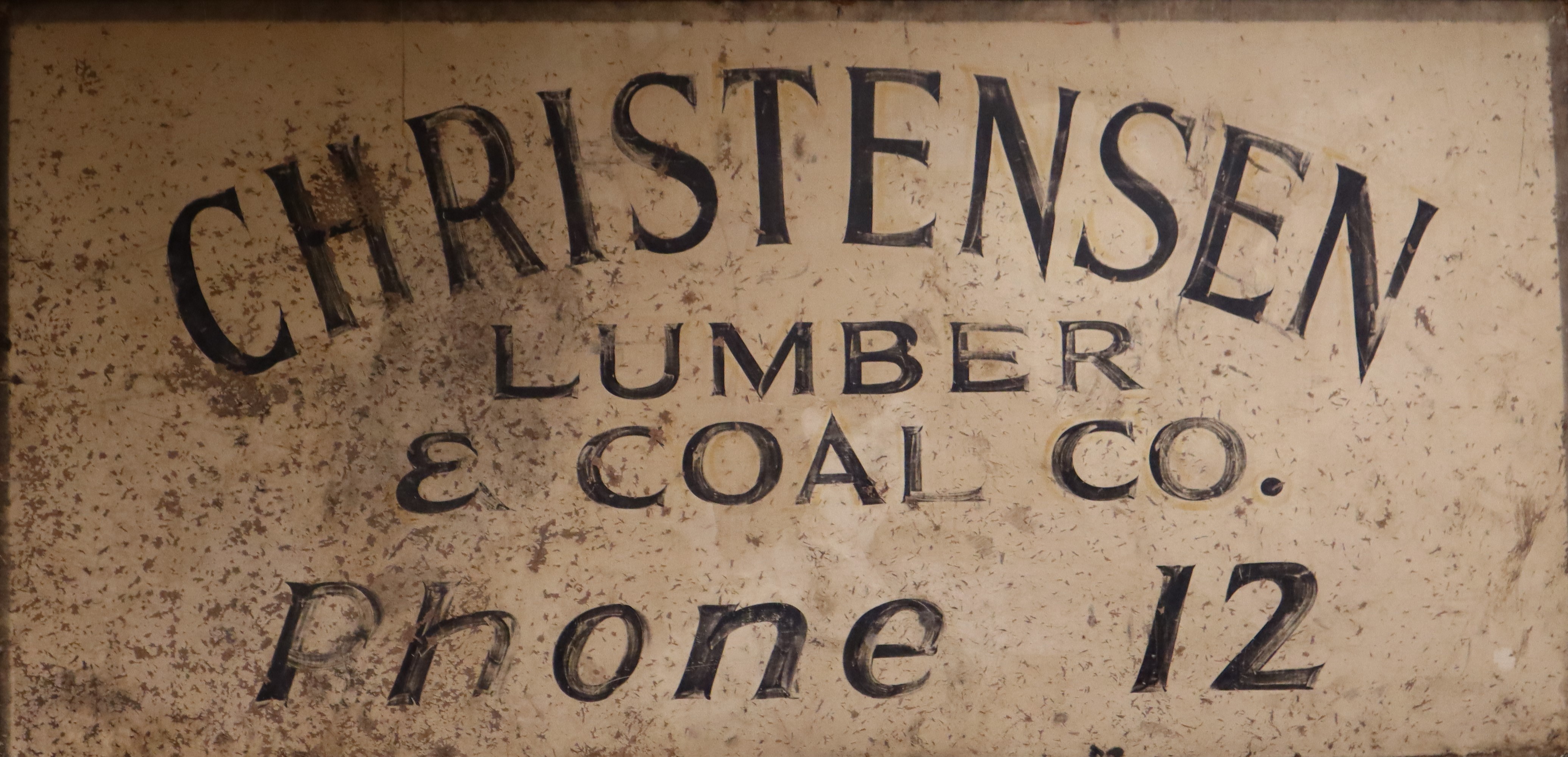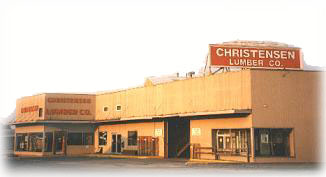 Where the Pros Go Since 1923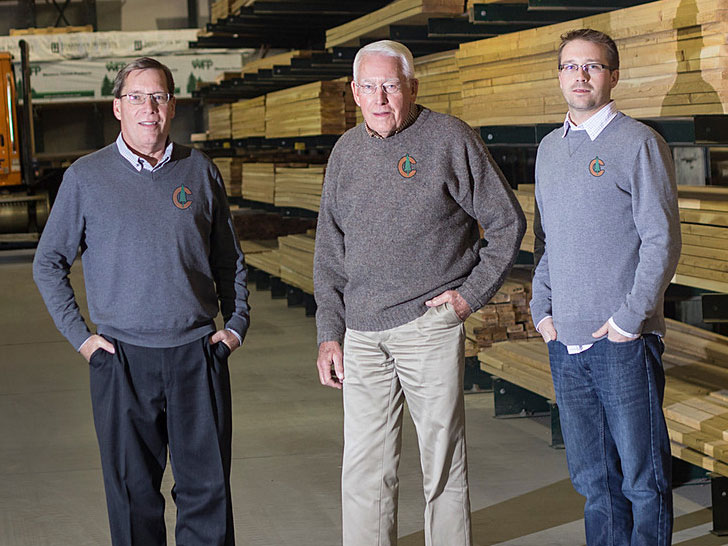 Looking Forward
During the 1970s, a third generation joined the company. Alfred's grandson, Tom Christensen, started working at the ground floor by sweeping floors and doing odd jobs at age six. After working his way up through the company through positions of increasing responsibility, Tom Christensen took over as President of Christensen Lumber in 1999.
Though the business has changed from a retail lumber yard typical of the mid-twentieth century to a complex facility focused on serving the professional builder and contractors, our values and commitment customer service have remained the same. Our early use of computer technology in the development of trusses, component systems, and pre-hung doors and emphasis on millwork sales have lasted the test of time, along with our continued focus primarily on single-family and commercial wood-framed projects.
Since 1923 
Since our beginning in 1923 as a small family-owned business, we have expanded our product and service offerings, developed our craft, and cultivated our passion. Our dedication to creating high quality products and providing outstanding customer service has helped us grow to become a leader in building materials, building components, custom doors, and millwork products. Our design, manufacturing, and service expertise has been developing for nearly 100 years. We are continuously learning, evaluating, and improving to ensure we provide the highest quality products and services to local builders and contractors in the state of Nebraska.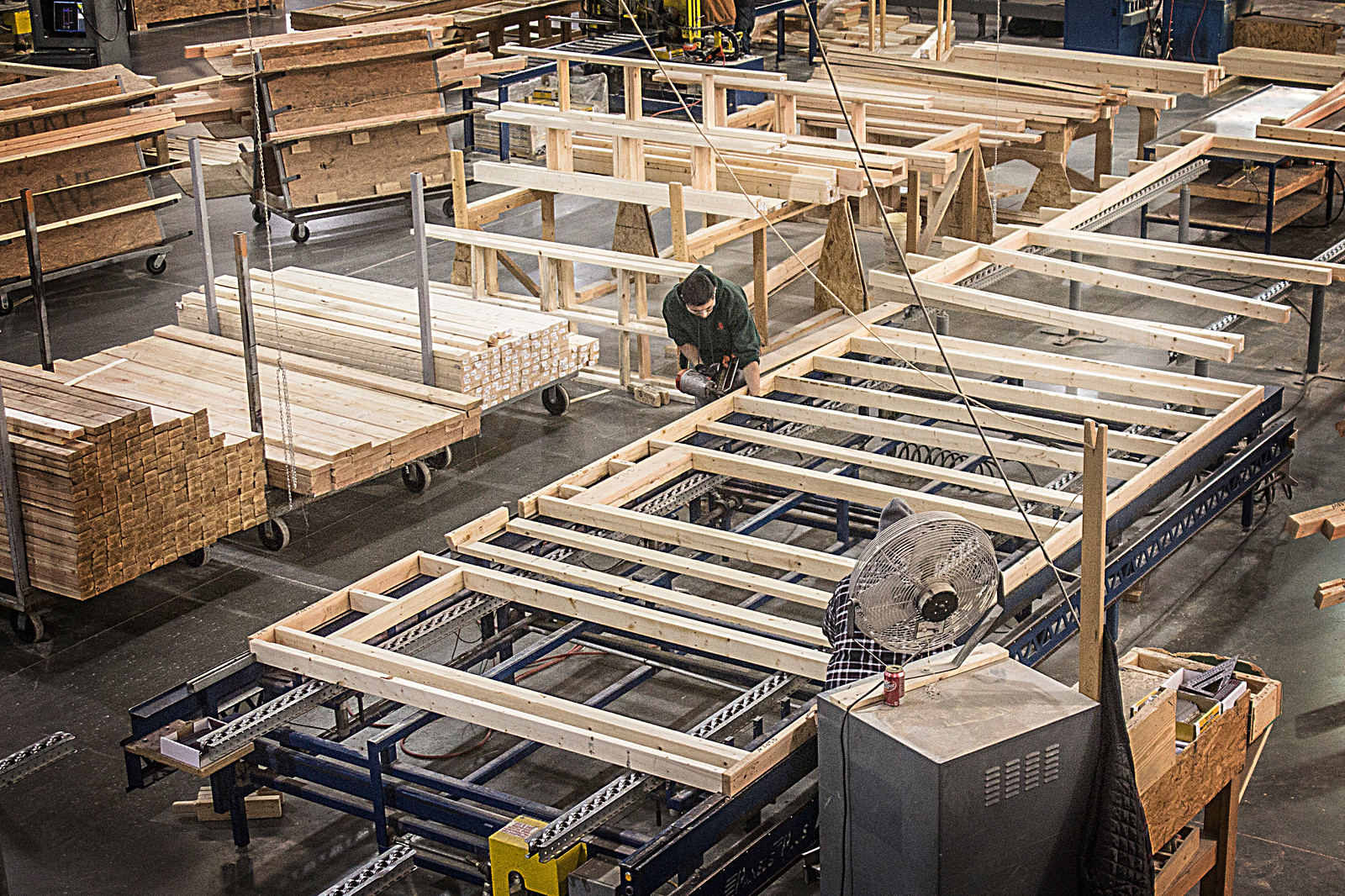 As a cornerstone in the history of Fremont's development and industrial growth, we have always provided products, services, and jobs to our neighbors. We take great pride in our reputation of offering long-standing support to our community, charities, and local non-profit organizations, including working closely with the Fremont Habitat for Humanity from its inception in 1993.
Today, Christensen Lumber Company operates a 225,000 square foot warehouse and production facility on 19 acres of land with rail-car line access for cost effective inventory management. We also operate two additional design showrooms and sales offices in Elkhorn and Lincoln. Over time, we have grown and offered more products, but we have remained true our mission:
"To be the best customer service driven supplier of building materials."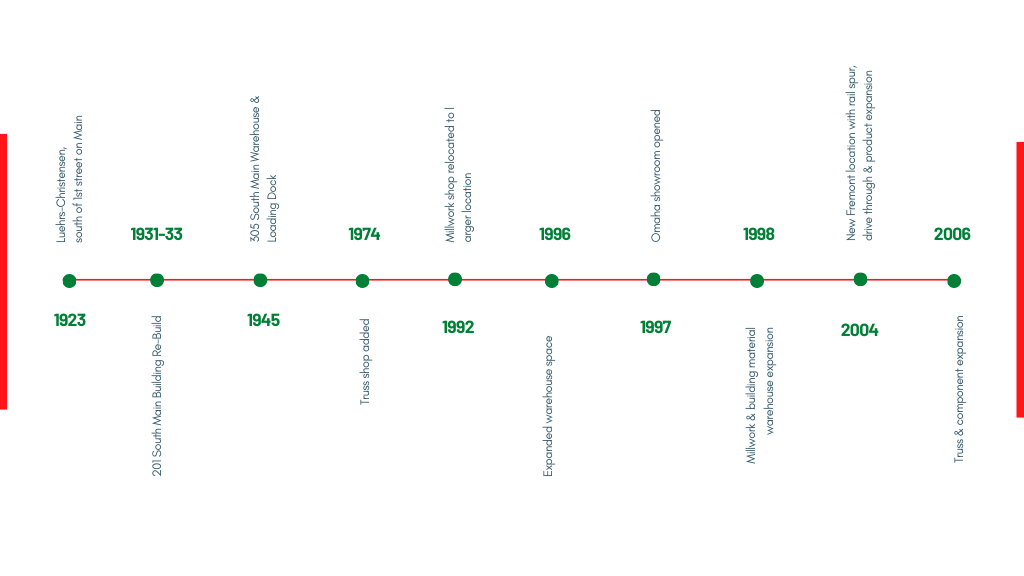 CHRISTENSEN VALUES
Learn more about the core values that have driven the Christensen Lumber family for nearly 100 years